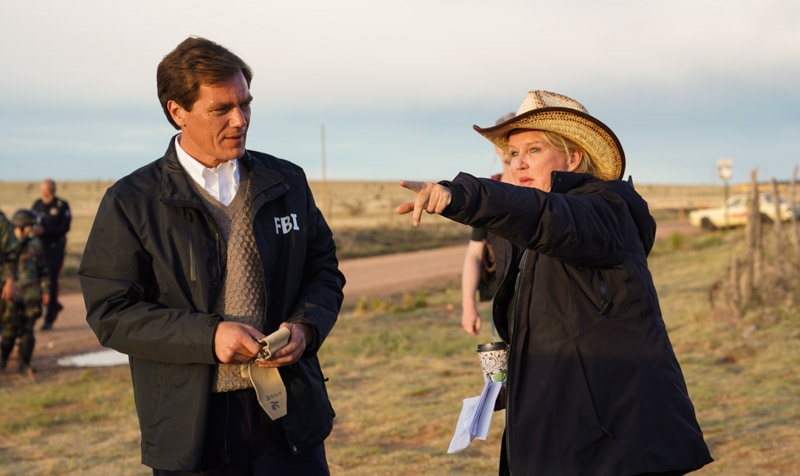 Director Dennie Gordon is well-known throughout the entertainment industry for her innate ability to collaborate with celebrity talent. Dennie has recently completed a series of commercial campaigns directing such celebrities as Jimmy Fallon, Betty White, Adam Devine and Don Cheadle. On the television side, Gordon is an in-demand Director, having recently shot the new Netflix comedy series Grace & Frankie starring Jane Fonda and Lily Tomlin. Additionally, Dennie has just directed a short dramatic film for Huawei, which was shot in Prague.
Dennie got her start in film after graduating from Yale's School of Drama in Directing. She immediately gained recognition when her script for "A Hard Rain" was chosen by Showtime's Discovery Program. Thanks to Steven Spielberg, a rough cut of her film attracted the attention of George Lucas who donated the film's mix at Skywalker Ranch. "A Hard Rain" went on to win dramatic awards at the British Short Film Festival and the Hampton's Film Festival.
"A Hard Rain" also caught the eye of David E. Kelley who enlisted Gordon to helm multiple episodes of his television series including "Picket Fences," "Chicago Hope," "Ally McBeal," and "The Practice." Throughout her career, Gordon has directed over 100 hours of network television including such critically-acclaimed series as "Goliath," "Legion," "Bloodline," "Rectify," "Empire," "Kingdom," "Power," "Hell on Wheels," "Grace & Frankie," "The Office," "30 Rock," "White Collar," "Burn Notice," "Outsourced," "Sports Night," and HBO's "Tracey Takes On," for which Gordon won the DGA Comedy Award.